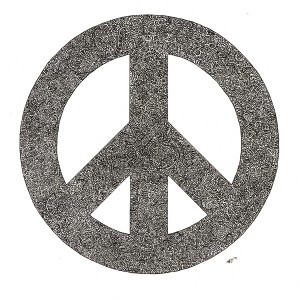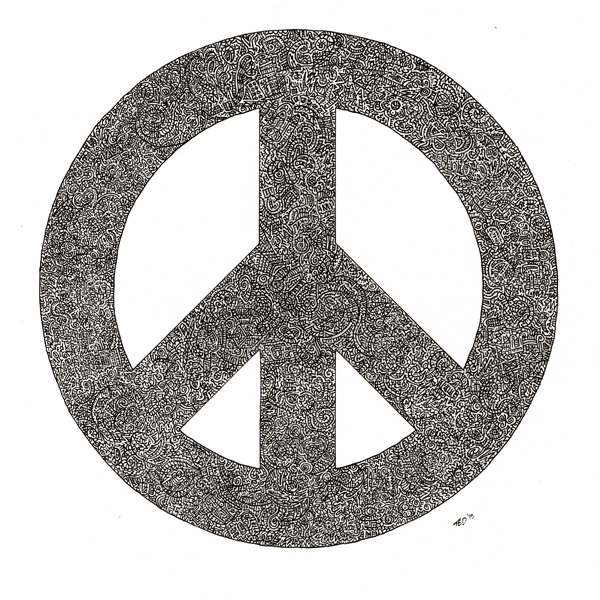 I have been overwhelmed by the support for earthquake victims in Haiti. The country has been torn apart by the disaster, but the world is coming to their aid. From concerts and telethons to text messages and twitter campaigns these past few weeks have been a testament to our global humanity. I am especially proud of America, no matter where tragedy strikes our government, companies and citizens provide relief like no other.
I am trying to do my little part too.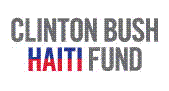 I have decided to sell a one of a kind piece of art that I have been working on over the past month or so. I didn't start the project with Haiti in mind, but when the disaster struck I knew exactly what I needed to do. The artwork is black ink on paper, about 8.5 inches square. It is a peace symbol that appears to be almost solid when viewed from a few feet away but reveals intricate patterns and objects when viewed closely. It is for sale on Ebay, all proceeds go to the Clinton Bush Haiti Fund.
This artwork would look great in a frame sitting on a desk.