As CEO of IZEA I am always looking for fun, low cost activities to build teamwork and communication. Sometimes its hard to come up with team building ideas, so when I come up with something that works I like to share it with others. This one is very fun, simple and only costs paper and tape. I call it Team Storyteller.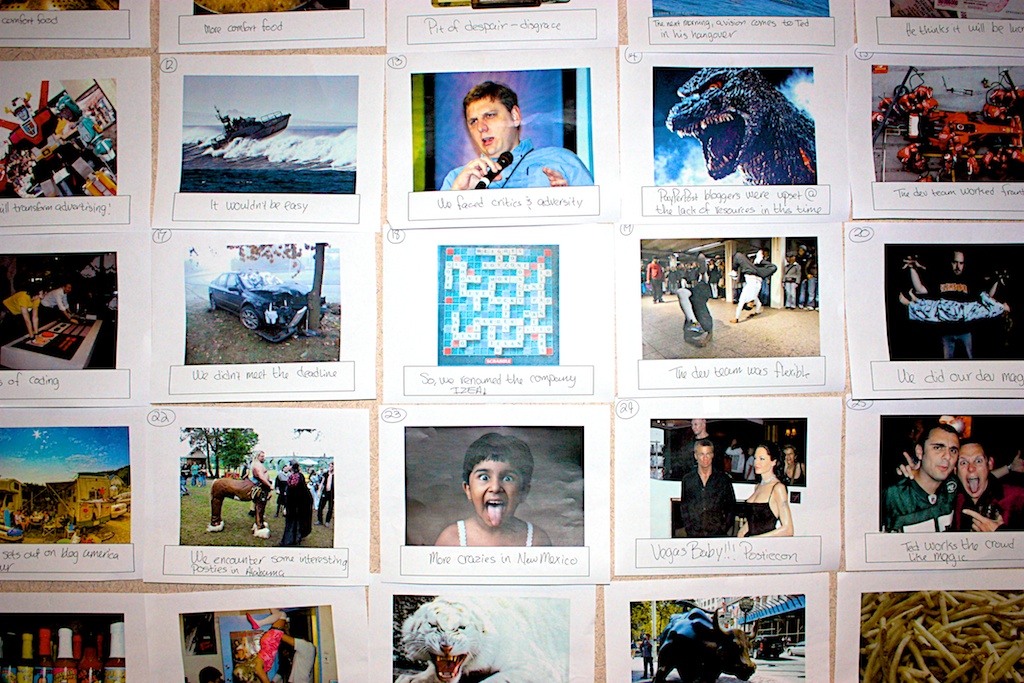 Team Storyteller Overview

Find 50 pictures from around the Internet and your companies own photos. Be sure to pick photos that are diverse, unique and interesting. (Flickr is a great source for cool photos)
Import the photos into your favorite word processor and add a small area to write underneath each photo.
Add an instruction page.
Print out packets for each team.
Assign teams and distribute packets.
The instructions for this exercise are very simple. Here is a sample of what I created for IZEA:
You have 30 minutes to write a story with your team about IZEA using the provided images.
You must use at least 40 images in your story.
Each piece of the story should be written below the corresponding pictures.
You will tape your images to the wall and present your story at the end of the 30 minutes.
The company will vote on the best story.
I would suggest teams no larger than 6 people and no smaller than 3. Put people on teams with other people they don't normally work with. I turned on some loud techno music to add a little to the chaos. Thirty minutes sounds like a long time but the teams struggled to finish within that allotment. I wouldn't change that though, a little pressure is a good thing.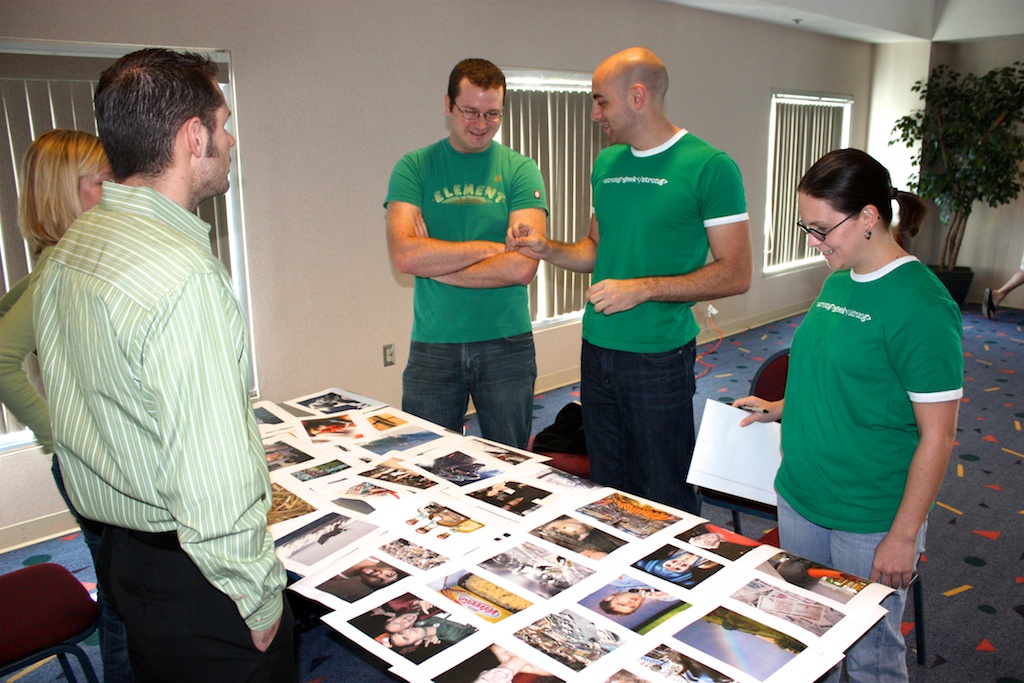 The energy created from Team Storyteller is amazing. People smile, laugh, communicate and create together. The participants absolutely loved this team building exercise and we will be doing it again. Here is a video from one of the teams telling their story.
There are some questions you can ask after the stories are shared. Here are a few ideas:
Who were the leaders in the group? Why?
What type of real life activities are similar to this one?
What was the hardest part of this exercise?
Why did you discard the pictures you did?
Are you happy with the story your team produced? How could you have made it better?
If you decide to try Team Storyteller please be sure to leave a comment here. I would love to know how it works for other organizations.