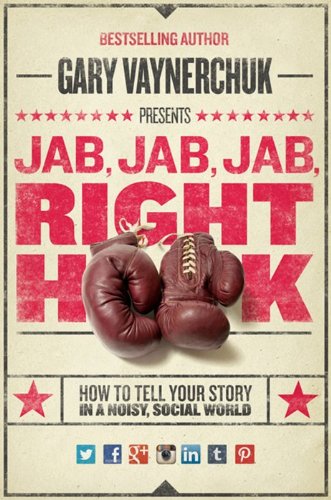 Described as "The most influential wine critic in the United States," Gary Vaynerchuk is proof that it only takes a dedicated passion for one thing to launch an empire.
Vaynerchuk was born in what is now Belarus in 1975 and immigrated to the United States with his family when he was only three years old. His father started a small liquor store, and after graduating from Mount Ida College in Masachusets, Vaynerchuk returned to transform the store into The Wine Library. In 2006, he launched what would be key to his success, a daily internet webcast in which he'd discuss and critique wine called Wine Library TV.
The webcast took off, and with its success he went on to create and produce another web series called Obsessed TV, a 30 to 40 minute show that eventually boasted 75 celebrity guests such as Al Roker. He quickly became known as one of the top gurus of marketing in the social media era.
2009 was a monumental year for Vaynerchuk. Buoyed by the success of his web ventures and retail enterprise, he co-launched a social media consulting agency called VaynerMedia and signed a million dollar book deal with HarperStudio.Crush It!, his first book, was released later that same year and focused on how people can monetize their passions on the internet. It claimed the #2 position on the New York Times Advice Bestsellers list.
His second book, The Thank You Economy, was published two years later and again claimed the #2 spot on the New York Times Advice Bestsellers list, behind financial guru Suze Orman.
That same year, in 2011, Vaynerchuk decided to end his webcasts so that he could devote his full attention to VaynerMedia and his writing. VaynerMedia regularly consults with big brand names like Pepsi, Disney, Proctor & Gamble and Johnson & Johnson.
Vaynerchuk has been featured in the New York Times, GQ, Time, The Wall Street Journal and has appeared on talk shows such as Conan O'Brien and Ellen. His third book, Jab, Jab, Jab, Right Hook, will center on "how to sell your story in a noisy world," and is slated to drop sometime in 2013. Follow Gary on Twitter or checkout his website.
I asked Gary 5 Questions :
1. Why do you get out of bed each day?
To make my family proud and to build my legacy.
2. What is the worst thing an entrepreneur can do?
To think they won, means they aren't a real entrepreneur after all!
3. If you could do it all over again would you go to college?
Yes, I went to a crappy college. I never went to class but grew as a man by being away from home and enjoyed the vacation before all this damn hustling.
4. What is the greatest invention of all time?
The Internet.
5. If you had to choose between giving up wine or the Internet what would it be?
EASY – wine – the Internet = people and that i cant give up!