If you follow me on Twitter you know that last weekend IZEA organized an exclusive hard hat tour of Manta, a new roller coaster at SeaWorld, with a small group of bloggers. Manta is simply amazing. It combines an unique cave-like aquarium and flying roller coaster into one awesome experience like nothing else on the planet.
I am most excited about the coaster aspect of the attraction. You ride laying down, attached to belly of a giant Manta, creating the sensation of flight. It was so cool to hear directly from the people that conceptualized and managed this massive project. You could tell that they are genuinely excited to share their creation with the public. I never realized how much goes into building an attraction like this; it makes me appreciate Manta that much more.
Win a Trip for 4 to SeaWorld and Ride Manta!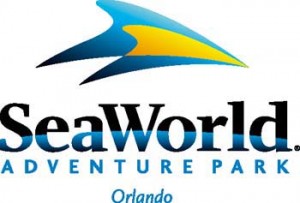 IZEA and SeaWorld have teamed up to create a wicked contest called Manta Mania. One person will win a trip for four to SeaWorld including airfare, hotel and two full days at the park. Not only that… you will get priority access to ride Manta! I also have an awesome SeaWorld prize pack to giveaway that includes some cool schwag.
How to Enter
You can enter up to three times per person via these three methods:
Blog Comment:
Leave a comment sharing why you want to take your family or friends to SeaWorld to ride Manta.
Twitter Tweet:
Tweet out why you want to go to Seaworld and ride Manta in 140 characters or less. Be sure to include "http://urlbrief.com/b4e25e", "#mantamania" and "@tedmurphy" somewhere in your tweet to be registered.
SAMPLE TWEET
RT I have #mantamania! I love roller coasters @tedmurphy – tweet for a chance to win a trip to seaworld http://urlbrief.com/b4e25e
Blog Post:
Write a post about why you want to take your family or friends to SeaWorld and ride Manta. Be sure to leave a comment on this post with the URL if the trackback doesn't show for some reason.
Important Stuff
The Manta Mania Contest is open to anyone who is a legal U.S. resident and legal residents of Mexico, Argentina, Chile, Colombia, Ecuador, Peru, Venezuela, or Dominican Republic and is at least eighteen (18) years of age. The contest ends at 11:59 p.m. EST on March 10, 2009. Please be sure and read the full contest rules here.
If you dig dolphins you should also check out Dolphin Bubbles, a SeaWorld blog all about dolphins.