Speaking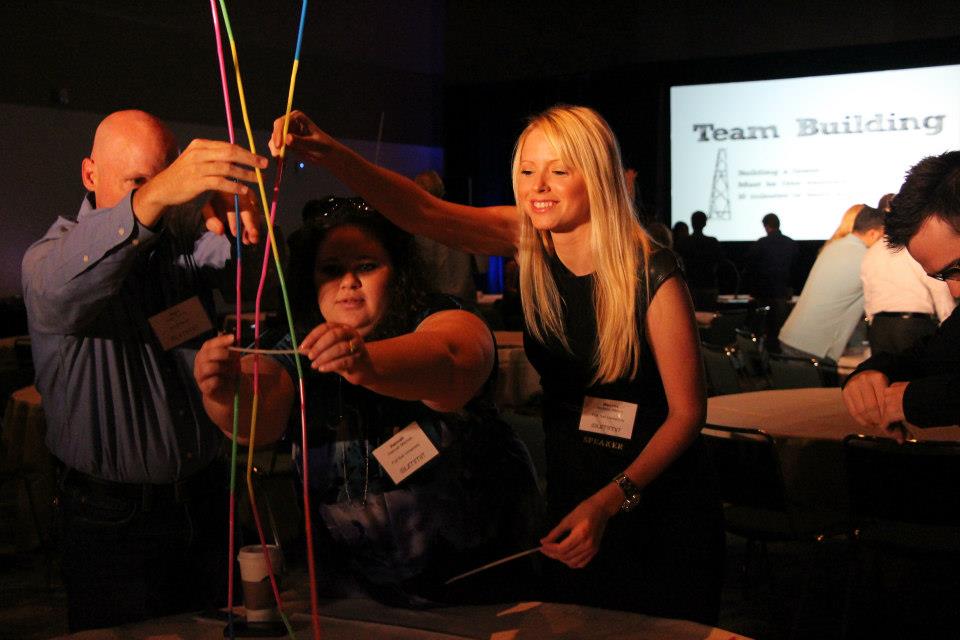 It's not about me…
It's about the audience.
My approach to speaking is relatively straight forward. My goal is to provide an entertaining, charismatic presentation that energizers, engages and educates the audience. I bring it at every event and guarantee your attendees will be buzzing about the experience. You want your event to be awesome… and I want your event to be awesome too.
I've been featured in/on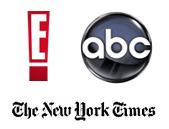 The Wall Street Journal, The New York Times, CNBC, Wired, Entrepreneur Magazine, US News and World Report, USA Today, Forbes, New York Post, Business Week, PC World, CNN Money, Chicago Tribune, The Daily Buzz, Fortune, Fortune Small Business, Business 2.0, Create, HOW, Adweek, Advertising Age, Orlando Business Journal, Los Angeles Times, iMedia, Search Engine Journal and TechCrunch
Previous Speaking Engagements
140 Characters, AAF Central Texas Summer Seminar, AAF District 10 Convention, AAF Rio Grande Valley Luncheon, ad:tech New York, Affiliate Summit East, Agency Bootcamp Chicago, AlwaysOn Media 100, AO Media West, BarCamp Orlando, BarkWorld, BIG Summit, Blog Orlando, Blog World Expo, Blu Frog Energy Drink Launch, Cincinnati AMA Digital Media Summit, Corporate PodCast Summit, Create Chaos : The Last Breakfast, Dallas Ad League Industry Breakfast, Digital Hollywood, Digital Media Venture Capital Conference, Doterati : Juggling Business and Creativity, Dow Jones Venture One Summit, Dow Jones Web Ventures, ECMTA New Orleans, Florida Venture Forum, FOOA – Future of Online Advertising, FPRA Image Awards, Frost & Sullivan Sales and Marketing Summit (East & West), In Control, Internet & Technology Summit, IZEAFest, Macworld Conference & Expo, Modern Media Man, National Fisheries Institute Annual Meeting, O'Reilly Twitter Bootcamp, OMMA Hollywood, Performics Annual Client Summit, PIVOT Conference, PRSA Luncheon : FTC Myths, PubCon Las Vegas, Red Herring North America, SMX Social Media, TechCrunch Disrupt, SOBCon, U.S. Coast Guard Reserve Annual Meeting, WOMMA Summit, WOMMA-U.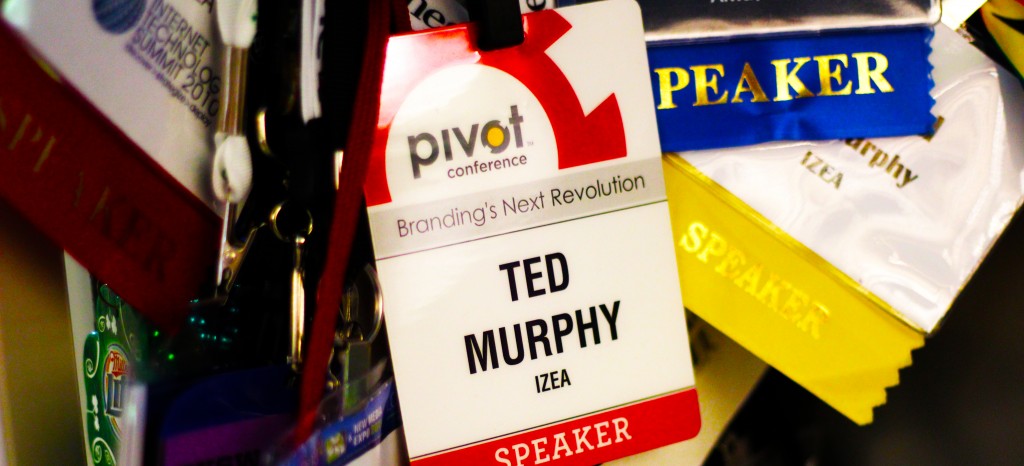 What do I speak about?
I am comfortable speaking about all things relating to entrepreneurism, creativity, marketing, social media and community. No matter what the topic, the goal is always to make people leave feeling inspired. Some of my previous presentations titles include:
The Robots are Coming
Team Up : Bring the Awesome
Can Buy Me Love : The Rise of Social Media Sponsorships
The Evolution of Advertising
Creativity Unleashed
Building Your Personal Brand
7 Ways to Fail Magnificently
What am I like?
Think of me as a cross between Tony Robins, Steve Jobs and Aziz Ansari. My presentations are usually a little edgy. I have been known to curse, jump off stage, run around the room, stand on a table, wear a fake mustache, etc. If you are looking for a conventional speaker I am not your guy.
What are people saying?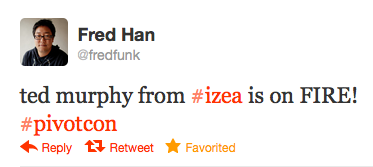 Nothing makes me happier than positive feedback. Here are a few links:
What do I cost?
Pricing is negotiable, depending on the event. I charge extra for weddings and bat mitzvahs.
How do I get you to speak at my event?
Drop a line to brittany@izea.com. She handles all of my bookings.