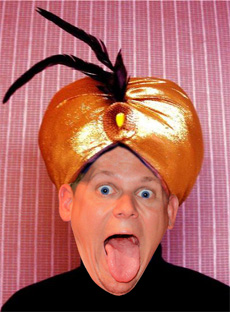 This morning I woke up and found myself blessed with super natural powers. Anything I wished for suddenly became a reality. I wished for a coffee… and the lady at Starbucks handed me one. I wished for silence… and my radio broke. I wished for freedom… and looked down to see I wasn't wearing pants.
Amazing? Yes.
I am pretty much like a genie… but I hope I smell better than a genie because I imagine genies smell pretty bad from being couped in a bottle for so long.
Anywho – I want to share my powers with you. Simply leave a comment on this post with your three wishes and I will do my best to grant them. I cannot promise that all wishes will be granted… but if you don't leave a comment I can promise it won't be granted (by me anyway).